03/24/2022
COVID-19 Restaurant Industry Resources
O

pen
for Business During the COVID-19 Crisis
Industry-Crowdsourced Quick Tips for Restaurant Survival

Contributors: Dror Ben-David, Director of Business Development, Tabit, Robbert Bregman, Co-Founder, Table Duck, Paul Burchard, VP of Enterprise Sales, Chowly, Judy Chan, VP of Marketing, BlueDot, Angela Diffly, Co-Founder, RTN, Patrick Dunphy, CIO, HTNG, Tamy Duplantis, CIO, Return on Information Consulting, Craig Keefner, Kiosk Manufacturer Association, Fred LeFranc, Chaos Strategist, Results Thru Strategy,Thomas Fox, Chief Business Development Officer, Omnivore, Jay Gillespie, Principal Product Owner, Revel Systems, David Gosman, Global Hospitality Segment Manager, HP, Joshua Nord,VP of Software Development, QSR Automations, Brian Pearson, Co-Founder, Restaurant CIOs, Ryan Pershad, Global Operations Manager, GetSwift, Robert Peterson, VP of Sales, Qu, Subha Rajagopalan, VP, IT Applications, P.F. Chang's China Bistro, Christopher Sebes, Partner and Board Member, Results Thru Strategy, Gagan Sinha, VP, IT Retail Store Systems, Dunkin' Brands, Joseph Tenczar, Co-Founder, Restaurant CIOs, Christy Trinkler, Senior Director, Product Marketing and Strategic Partnerships, TRABON Group
4/6/2020
INSPIRATION GALLERY: COVID-19 RESTAURANT SURVIVAL
RTN is crowdsourcing photos from the internet and from live scenes across the country to bring you inspirational images for keeping businesses alive in whatever creative ways possible during the COVID-19 crisis. Flip through images to spark ideas for your own business, or submit your own images to help us grow the gallery collectively. CLICK HERE TO ACCESS THE GALLERY
COMMUNICATIONS
Manage communications - do not used CLOSED. Use words to show what you DO offer right now, DELIVERY, TAKE-OUT, TAKE-AWAY AND CURBSIDE OPEN

Example Offer: Trabon & Norton Creative partner to create signage for restaurants:

Keep communications as simple as possible.

Your digital presence means more now than it ever has.  Ensure consistent branding and messaging across all platforms. Keep messaging consistent & accessible - online, offline, website PR, Social media, app-based messaging(push notifications), SEO, micro-targeted ads(on zip code level). 

Physical messaging(giant signs) are appropriate -"OPEN" Create messaging fast, work with local sign companies. Balloons, real estate yard signs, signage in windows, etc. 

Mobilize as many discovery channels as possible, even temporarily. These are all ways of capturing additional business.

Join local social media groups & tap local news / topics / grass-roots marketing, # campaigns

Support local organizations with your food and services

Partner with other organizations to keep employees working, food going out the door, including nontraditional outlets, like grocery stores

Be extremely clear about your current hours if they are different from normal published hours. Update them any time they change.

Focus on instilling/restoring consumer confidence. Address concerns about food safety. SHOW them they can trust you.

Have a clear message on how the transaction goes down. Can you pay ahead…if so, how? Will someone meet you outside, or do you call when you get there?(see visual examples below)

Call your local media and offer to walk them through what you're doing - they love stories like this. Open up your business as much as comfortable to talk about employees you're keeping on board and how your hands-off approach lets customers safely pick up food.

Update business hours on 3rd party listings such as Yelp, Google, etc., even if your hours have not changed. Let your customers know these hours are current so they are confident you are open during these times.
CURBSIDE
Many vendors are pivoting to offer quick"curbside" offerings. Get it turned on ASAP.(Check out this list: https://hospitalitytech.com/tech-support-hospitality) Examples: OneDine - converting your lot to Sonic-type drive-up services quickly, no cost offer. Also just announced, PAR Technology's PARk it, an online-ordering platform utilizing QR codes and Brink POS software to convert a restaurant into a self-order kiosk/drive-in without any additional hardware. 

Have staff in the parking lot to manage traffic and expectations, play music, create energy.

Non-fully integrated systems may be good enough to keep revenue coming in(not to mention more cost effective).

In the Delivery Service Provider niche the big vendors (DoorDash, UberEats, Postmates, GrubHub) are having inventory issues. In general, they are low on or out of inventory and requesting some customers to go out on their own and purchase the tablets. With an integrated solution, the tablet need goes away. The folks from Chowly, for example, have have been able to launch more than 1,000 locations in the past 10 days.  

Keep it simple - low-complexity systems are likely to be the most successful in this environment.  

It's ok to have a separate system(iPad or other) to operate this for a short time.

Put a tethered POS terminal at(or even outside) the front door if you don't have a better option.

If you have drive-thru, maximize throughput. Use at least two POS terminals.  One for order-taking and one for payment. Hand out paper menus (using gloves) to guests in line so they will be ready when they get to the podium.

Set food on the ledge at drive-thru windows or bring out food on a tray. Do not have staff hand food directly to the customer (ie. touchless). 

 Where possible, create a separate mobile order pickup lane to increase throughput

Partner with other organizations for full technology stack(s)
DELIVERY
Delivery will be new ground for a lot of restaurants, work with your tech partners for best practices.  Driver management software is available and easy to use.

Check out various tech company solutions, pivoting to help restaurants right now. Companies like Ordermark and Chowly can help setup on multiple delivery platforms as part of a single package deal. Glympse is providing free location sharing tools restaurants can use starting immediately.

Jump start"SelfDelivery" with companies like ShiftPixy & GetSwift. 

Stay in the know about what third-party delivery companies are doing with relief packages: https://foodondemandnews.com/0317/delivery-providers-roll-out-restaurant-relief/

Limit touches as much as possible - offer touch-less payment, limited interaction, etc.

If you're asking your team members to be drivers, think about compensation, regulations on phone usage, liabilities, etc – sometimes all of this outweighs how much you make, unfortunately.

Consider adding grocery-type items to broaden the offering.

Have a plan to manage your drivers, and getting food from kitchen to driver to delivery

Offer an option to include tip in advance, on the same credit card charge - less touching of cash. Emphasize the tips go right to the driver and\or staff. 

Ask for mobile numbers, so drivers can text upon arrival - with choice to leave food at the door.
PAYMENTS
Safe Distance Pay from Touchpoint.io enables any restaurant to accept contactless ApplePay and GooglePay wallet transactions from their guests for curbside, drive-up and delivery. Payments are completed on the customer's mobile phone. No germs are transferred via credit cards, payment terminals, or tablets.

Reach out to your tech partners. They should have mobile wallet options or partner with loyalty companies that offer contactless, QR code payments

Clean payments terminals, mention contactless payment options like ApplePay

Open a VENMO account for P2P payments(avoids touching terminals) or can be built into a marketing campaign(you will need to reconcile with your GL and tax)

Encourage staff to use NFC taps for EMV enabled credit cards (chip cards). Create a process whereby customers can tap, swipe or insert card without passing credit card to staff. 

Consider no signature required (so customers do not need to touch equipment, pen, etc.)
CREATIVE IDEAS
Simplify menu - do what you do best. 

Restaurant offering neighborhood pop-up drive-thru, delivery: https://www.linkedin.com/posts/angeladiffly_bolaypopup-popup-takeout-activity-6652962926133080064-4Buo/

Ensure your online  menu is COVID-friendly. Tips include: Serve Up Your Highest-Margin, Top Selling Menu Items, Bundle & Super-Size Everything, Round out the Meal Experience, Promote & then Promote Some More, Ensure a Simple Online Experience, Be Agile, Transparent, and Creative (see more details here)

Try and limit your menu down to your highest margin items if possible.

Identify potential new supply chain sources(such as a local farmers market).

Tap into what makes you great. Heartstrings"icon" branded messages & caricatures. 

Add additional or ancillary items(TP, sanitizer, eggs) where appropriate(do not hoard)

Full meals - buyer cooks and preps

Re-bundle and promote large portions of menu items that create Family Meals.

Tap into alcohol delivery / sales

"Quarantine Meals" 

Consultancy Results Thru Strategy is offering COVID-19-related consulting, including Digital Channel Engagement & How to Become a"Grocerant", helping restaurants get online to support delivery/take out/ "grocerant" operation.
https://resultsthrustrategy.com/insights/restaurants-to-grocerants-a-survival-strategy/

Allow consumers to schedule meals days or hours in advance. 

Offer recurring orders, daily, same day every week, etc. 

For your Grab / Go's, Package them as Family Meals.  Potential 2 entrees, 2 kids meals and Bottle of Wine.  Keep it simple.

Surprise and delight bonus - with every pickup during the closures, include an extra sweet treat - or possibly a coupon for a free appetizer\dessert on their next closure-bound takeout meal. This will encourage them to come back your way again sometime soon.

Send a thank you e-mail that asks if everything was ok."We appreciate you thinking of us during these trying times, thank you so much for supporting us and all of our hard-working team members." The e-mail can also include links to their social media page to gather additional follows. It's okay to make it personal.

Extra $1-5 donates a meal to a medical professional - the restaurant can then do a daily\weekly delivery to a local hospital with every customer's name that donated signed for them. Makes a great social media promotion as well.

Similar to prior idea -"sponsor a neighbor" - offer meals for local people impacted financially by COVID-19, and allow other families to sponsor them. May need to be anonymous. 

Sponsor"stay at home" entertainment. For example, find a local yoga instructor or musician - pay them $50 to to give a 1-hour online class\concert\etc, and plug the restaurant supporting them."I hope you enjoyed my class. This class was sponsored by Bob and Mary who own our local Dunkin' Donuts - they are supporting me for this class, please support them and their employees by visiting today"
SAFETY / PACKAGING
Restaurant Playbooks: Free online training resources to help restaurant operators keep their employees and customers safe https://www.restaurantplaybooks.com/covid/

Be consistent with employees across the board, how they look, how they are dressed(aprons, gloves, etc.). Consistency is important.

Be thinking of helping employees coming in to work. They are putting their apprehensions aside to help others. Provide meals, thank you cards, verbal / social acknowledgements.

Be wary of employees safety and security

Consider sneeze shields, like groceries are doing now.

Sealed package for delivery? MaxStick, BobiBands, StickyPOS

Tamper evident packaging, clearly sealed packaging

Consider providing sterilizer wipes with order. Small details shift perceptions.

Don't forget to set standards for your guests as well.  Over communicate rules of engagement with your staff and the people they are serving.

Smaller package items instead of big catering packages  - family of 4, 6 etc., with a meal that is well rounded.

Packaging that is re-heatable for certain items(no styrofoam, etc) as many are buying extra food to use later
The virus is not likely to be transmitted by food itself. There is no evidence out there that, so far with[Covid-19], that its foodborne-driven or food service-driven."-Dr. Ian Williams, chief of the Outbreak Response and Prevention Branch of the US Centers for Disease Control and Prevention, which investigates foodborne and waterborne illnesses 
FRANCHISEE-RUN OPERATIONS
Young, highly-fragmented franchised organizations are struggling with added complexities around lack of standardization, both when it comes to the technology in place across the brand as well as the lack of solid consistent operational process levers (how they staff, how the kitchens operate) and lack of solid consistent digital presence (some have their own app, Instagram). These disparities can cripple the brand. There are consultants out there willing to help streamline & build up viable systems, fast. Tamy Duplantis is one such expert consultant, available to act as head of IT to the franchisees with been-there, done-that highly timely & relevant experience. Her team is repositioning to provide IT-as-a-Service. Find her and all RTN Consultants at the ready to help listed in RTN's Consultant Directory.

Customers are looking for validation that the place they are ordering from is following food safety protocols. Use DMB interior and outdoor to covey that message and through other digital channels, like the app.

More guests may use drive-thru,  promote the mobile app in DT DMB so that the guest is informed about the contactless payment options for next time. The crew at the window can also remind the guest while handing out the food that they can use the app to minimize contact needed for tendering for next iteration.

Provide franchisee with tools to update store hours not just for the brick and mortar store but also reflected in mobile app, via delivery partners and on the website.  

If moving POS to front of the door, consider running the POS in offline mode, if network cable is not available

Consider turning receipt printing off and instead make it optional(provide if guest demands it).

Consider promoting the app on the self-ordering kiosk display.

Provide franchisees a centralized portal where they can download consistent signage for promoting mobile app, curb side spots, reduced hours etc. 

Provide franchisees with suggested social media posts they can customize to use in their own community boards. They can stress that the owners of big chain franchises are local people, or the things that individual location is doing to help the community.
GENERAL BUSINESS SUPPORT & CHECKLISTS
Umbrex Pandemic Checklist for Small Business (Download PDF)
Umbrex Pandemic Checklist for Small Business (Download Excel)
Federal loans:  The federal government offers two programs. One is the Paycheck Protection Program (PPP) and the other is the SBA Economic Injury Disaster Loan (EIDL).
View a legal summary explaining key provisions of the CARES act
ADDITIONAL CONSIDERATIONS
How will you accept orders? Does it interface to your existing POS?

How will you accept payment? Can it be"touchless?"

How will orders be sent to your kitchen?

How will you route/distribute orders for pickup/delivery? Notification of status / To different partners/destinations. 

What safety practices do you have? How do you meet/exceed current requirements?
SIMPLE GRAPHICS EXAMPLES
Image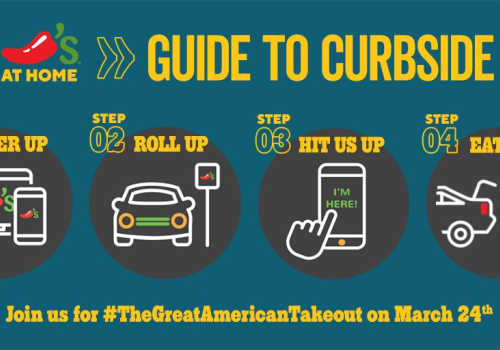 Image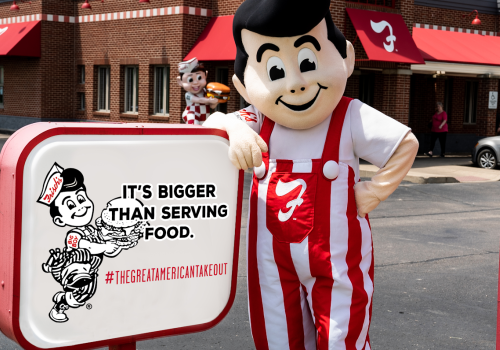 Image
Image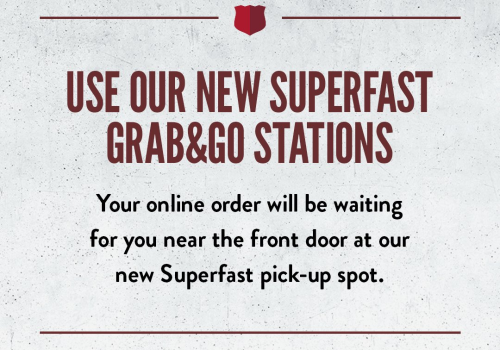 Image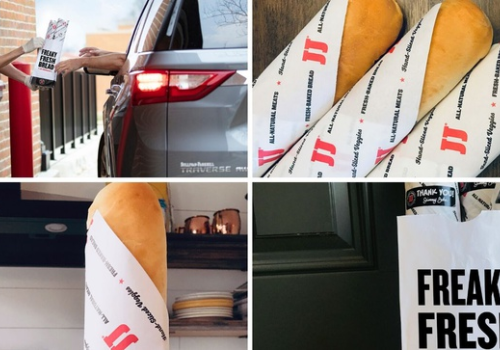 Image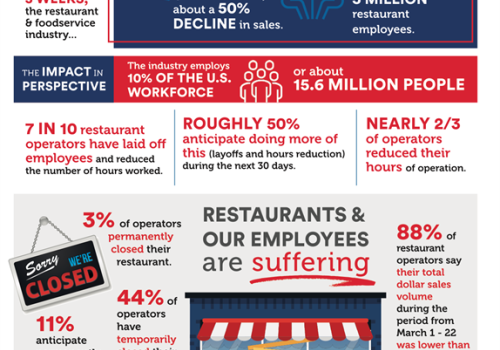 Image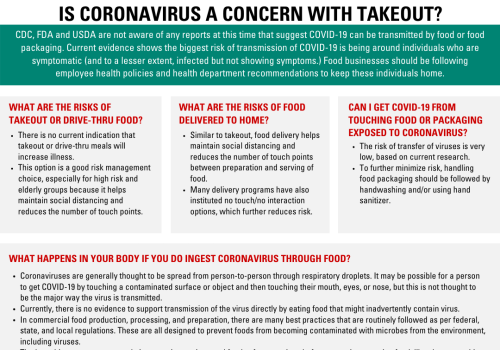 Image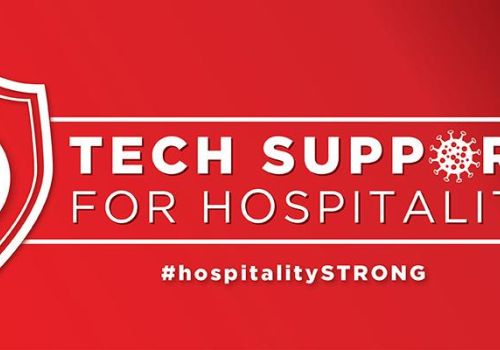 Image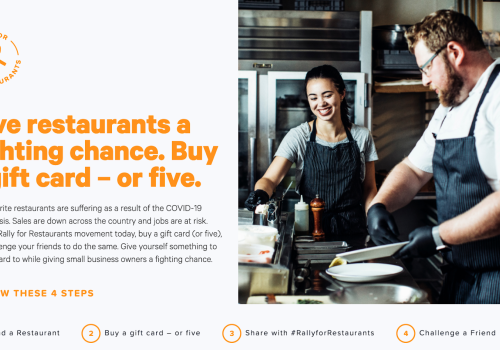 ONEDINE PARKING LOT CONVERSION
CLEANING TIPS & RESOURCES
ADDITIONAL RESOURCES